Vinyl Squeeze is a new record store only six months young and already making a name for its wide range of music, relaxed vibe and Craig (owner) who is a walking encyclopedia of all things music. There's a retro vibe with posters adorning the walls, and a collection of vinyl, new and second hand to please everyone. You'll find it in Gilles Plains, and it may be a drive for some, but it's a gem. TEO dropped in to chat with Craig about opening a record store, and all the people and music that go with it.
TEO: You've had your store for six months now! How did Vinyl Squeeze go from a thought to a reality?
Craig: It was actually [because of] my wife's sister. She said to us, "people are never ready to have a baby, but they do it and get by." And we thought, well we've kept putting it off, so why not [do it]?
How do you want people to feel when they walk through the doors?
I wanted to make it different from most record stores. I want anyone of any age to be able to come in here; whether you're 15 and into the latest music, or 65 and into jazz or pop nostalgia. And have it easily laid out so you can find stuff.
You've got so many posters on the walls, where did you get them all?
Well, I used to work with JB Hi-Fi as a buyer and I would take a few posters home—because we'd get 20 or so—and collect them waiting for this day. Same with all the second hand records, I collected them in my sun room for the past 10 years, and then when the day happened, I just brought them all in, priced them and put them out.
With so many genres, how do you choose what you stock and keep on trend?
I have a disease where I watch pretty much every new clip that comes out, just as a hobby. So, I'll sit down on a Tuesday and Wednesday night and just watch everything, make notes, check the US and UK charts, all that kind of stuff. It's my life. And pretty much every night without fail I'll listen to two albums that I haven't heard before.
Every night! What did you listen to last night?
Last night I listened to Elton John's Captain Fantastic because I've never listened to that album as a whole. That's what I love doing.
Growing your vinyl collection is something that's become huge again, and I think vinyl stores are at the centre of that community. How do you start growing that as a new business?
We're quite lucky because a few of my customers at JB Hi-Fi have followed me here. They're so loyal; they'll ring up every week and order three or four albums—it's really good. And when we opened here, Facebook has been really good; our likes have increased to the 600s after six months and 30 something five star reviews. And that's the thing, I'm a big believer in old fashioned customer service. You can't beat it.
Do you ever guess what music people will be into when they walk in?
No, definitely not! It's amazing! Someone will come in and you'll think, alright they'll go for the metal section, and then they'll come up with a Boney M album.
As an avid collector of vinyl, what's your most treasured record?
Don't laugh, it's a Japanese Weird Al Yankovic album. That's why my store is called Vinyl Squeeze, because he plays the accordion. It's kind of in honour of him because he's my favourite singer. At the age of 7, I bought his first record, and he's still going—his last album went to #1 on the billboard charts.
Is there a record that you'd give an arm and leg to find?
Yeah, there was a David Bowie album released called Toy which was all unreleased stuff and it didn't even make shops.
And lastly, what record do you think everyone should own?
Easy. Tom Petty's album Damn The Torpedoes.
Find Vinyl Squeeze
Shop 9, 511-526 North East Rd
Gilles Plains, SA

Follow Vinyl Squeeze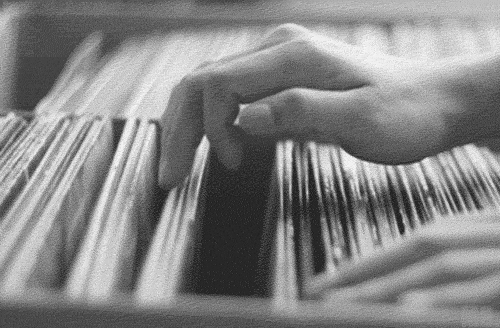 *This content is sponsored by Vinyl Squeeze